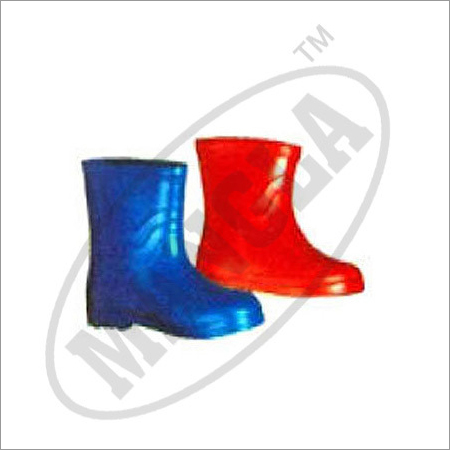 Children Gumboots
Product Code : 17
Product Description
Children Gum Boot
By keeping track of the recent developments in the global footwear industry, we have been able to bring forth this excellent quality range of Children Gum Boot. These boots are suitable for children to withstand heavy rain and snow. These boots are crafted from the finest quality materials for enhanced comfort and longevity. Light weight, smart design and an increased grip are some of the most coveted features of this Children Gum Boot. Designed for a superior grip on ladders, slush and planes, these boots promise optimum protection to the feet from industrial hazards.
Name of Product

SUNDAY GUM BOOT

Design

Children Gum Boot

Children Size

5 X 7, 8 X 10, 11 X 13, 1 X 3,

Gents Size

4 X 6, 7 X 10

Colors Available

Black

Material

Sole : Polyvinyl Chloride
Upper : Polyvinyl Chloride

Application

School Uniform, Usage in Rainy Season, Snowy Season and Hill station.